OVER A DECADE OF MY OWN JAZZ DISCOVERY IN ONE BOOK  
Click below to download JAZZ THEORY EXPLAINED (takes 5 minutes):


Attempting to learn jazz piano can seem daunting – there's so much information, and without guidance it can take a lifetime. From understanding chord symbols, to knowing which scales to play, understanding what key a song is in, and so on. And it can seem more complicated than it really is when jazz musicians are reluctant to give away their secrets, and only half-explain concepts, while holding back on the crucial details.
My name's Julian Bradley – I'm a jazz piano player with a masters degree in music. I've played classical and jazz piano for over 20 years, and have studied jazz for more than 10 years. I've been lucky to have not just one, but three world class music teachers in my life, each with a different specialty. I realize most people aren't this lucky, and I want to make that same world class education I had, available to people who share the same passion.
So over the past few years I've made more than 70 jazz tutorial videos explaining a range of topics. However until now there's been no way for me to organize the lessons into sequence, and connect the dots the way students really need.
To solve this, I've created 'Jazz Theory Explained: Once & For All' – a digital ebook which combines 100 pages of my own writing, with embedded video links along the way. I guide the aspiring jazz pianist from beginner to advanced, and fill in any gaps to your knowledge. I explain things clearly, in a way that gives you confidence that you really know the subject – no questions left unanswered.
Jazz Theory Explained presents the equivalent of 25 private lessons with me, at the price of less than one lesson. It organizes my best lessons to date, and adds much more new content not yet covered in my youtube videos.
TOPICS INCLUDE:
'Understanding a Lead Sheet' – how to know which key a jazz song is in, identify key changes within the music, spotting ii-V-I's and circle of 5th progressions, and understanding the composer.
'Thinking Quickly' – how to quickly find your way to any type of chord (maj 7, min 7, dom 7, half-diminished, etc).
'One Handed & Two Handed Voicings' – I reveal all of my favorite jazz piano voicings, covering every likely scenario you'll encounter, as well as giving you tips for how to create your own voicings.
'Chord / Scale Relationship' – How to know which scale (or scales) to play over any type of chord.
'Aiming for the Colorful Notes' – Understand which notes to aim for to create a sophisticated jazz sound.
'Reharmonization' – 4 approaches to reharmonization, including 'adding passing chords', 'inventing rules', and the 'slightly-wrong sound'.
'My Favorite Sounds' – a collection of my favorite jazz piano sounds, including film noir piano sound and an intriguing ending chord.
And a look at Walking Basslines, Bossa Nova, Cuban Salsa, and R'n'B piano styles.
…and much much more.
Jazz Theory Explained runs on both mac and pc (no special software required). Many users read the book on their ipad while sitting at the piano, making it easy to scroll through pages and play the sheet music examples at the same time.
FEATURES:
100 pages of my own writing, taking you step by step from a beginner to advanced.

Clear, concise, and easy to understand.
Best lessons to date, plus a ton of new material never seen before.
Youtube video links along the way, embedded into the text and organized.
Practice Tips to end each chapter.
Suggested jazz songs to apply concepts to.
Beautifully illustrated & color coded (the opposite of a boring text book).
Glide through pages effortlessly on your computer or tablet's horizontal screen.
90 day money back guarantee (satisfaction or your money back).
READER COMMENTS: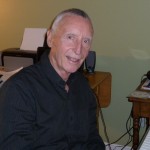 Ray Huckell, (Toronto): "When I decided to learn jazz piano 5 years ago, I searched high and low for a competent teacher who could lead me along the trail of developing a JAZZ SOUND. I lucked in to Julian Bradley on YouTube, watched every video he presented, made copious notes and went through the horrors of "oops, which video did he use to show his favorite major 7th voicing". All of that is in the past as Julian has now published the most understandable explanation of the complexities of Jazz Piano and Theory. Terrific and easy to understand, what every visitor to your videos is praying for – a true GOLDMINE!".
Steve Schneider, (US): "I am incredibly impressed with your easy clarity, your ability to convey complex material in an accessible and engaging manner, and your ability to focus on what's really important in a progressive and sensible fashion. I purchased your Jazz Theory Explained ebook and within 5 minutes knew that it was exactly what I've been looking for for years. Thanks for making all your hard work so accessible."
And finally, I offer a 90 day money back guarantee – so if for any reason you try my book and decide it's not for you, I'll fully refund your purchase, no questions asked. I'd rather you try my book and ask for a refund than not try it at all.
Click below to begin your download of Jazz Theory Explained (usually takes 5 minutes):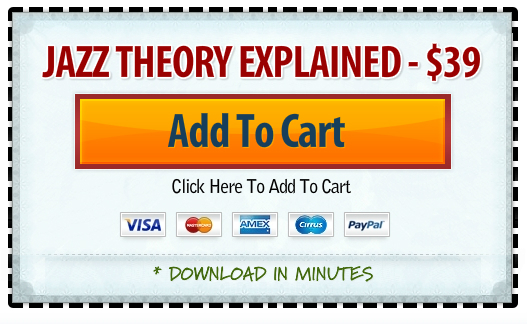 All purchases directly support the making of future videos which remain free